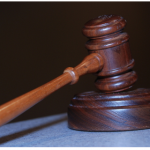 The Business Network of Emergency Resources, Inc (BNET)  organized in 1999 has been governed since its inception by a volunteer board of directors.  The board is comprised of business leaders from a variety of areas and industries. Each member brings his or her  professional expertise to formulate and guide organizational strategy and policy.  All of BNET's directors have experience in either business continuity, disaster recovery or risk management.  In addition to the Board of Directors, BNET maintains a non-voting senior advisory board comprised of senior public officials whose role is to provide advice and guidance in respect to both the strategic and operational aspects of the various municipal partnerships.
BNET's day to day business is managed by an Executive Director who oversees ​operations, program development and customer relations.
Peter Picarillo - President & Chief Executive Officer
Peter serves as President/ CEO and a member of the Board of Directors for the Business Network of Emergency Resources. He previously served as Executive Director and has been with BNET since 2004. He is the former Director and founder of the Public-Private Initiatives group for the New York City Office of Emergency Management (NYCEM) and a retired New York City Police Sergeant. Peter has over 20 years of hands-on disaster response and planning experience. While at NYCEM, he pioneered programs that bridged the gap between the public and private sectors in areas related to crisis management and business continuity. He is responsible for several highly successful initiatives in information sharing and operational participation between the public and private sectors.
Jeffrey Shaw - Chairman
Jeffrey Shaw has been a BNET Board Member for over 18 years and its President since 2010. He is a retired Administrative Vice President of M&T Bank, where he was a manager in Operational Risk Management and had over 25-years of experience in business continuity management in the financial industry. Mr. Shaw has also served in voluntary roles in the former FEMA Project Impact program with the City of Buffalo and served in the past on the Erie County, NY Disaster Preparedness Advisory Board. Mr. Shaw was a Certified Information Security Manager (CISM) and a Certified Business Continuity Professional (CBCP) before his retirement.
Scott Derby - Vice Chairman
On BNET's Board Of Directors since August 2020, Scott Derby is a 30- year security professional with a background in both the public and private sectors. Scott currently leads Takeda Pharmaceuticals Workplace Violence Risk Management program and their Threat Management Team. Before joining Takeda, Scott was Vice President and Regional Security Manager for the Americas Region at State Street Corporation, where he led the Life Safety, Executive Protection, and Travel Risk Management programs globally. Previously, Scott was head of the Protective Service Team at the Boston Museum of Fine Arts, where he led security efforts for the museum's 500-million-dollar expansion. He was also a member of the United States Air Force, where he was a Law Enforcement Patrolman and a Criminal Investigator. Scott is a Certified Protection Professional by ASIS International.
Jane Kodela Cordts - Treasurer
Jane Cordts has a 40 year professional career in banking and financial services, holding various senior management positions during that time and most recently retired Senior Vice President and Senior Director of Government Banking and Finance with First Niagara Bank. As one of the original founders in the formation of BNet in 1999, Jane previously served in a private sector role with NYSEMO directors in a multi-year task force known as the Joint Loss Reduction Partnership (JLRP). The examination and study of critical infrastructure businesses and their emergency management needs throughout the primary regions in NYS led to the private-public sector partnership development of the CEAS program. A Certified Treasury Professional for many years, Jane brings both financial expertise as well as risk management to BNET where she has held a seat on the Board of Directors as well as various governance positions since its inception.
Gregory Dawe - Secretary
On BNET's Board Of Directors since August 2020, Greg Dawe has been with Fidelity Investments for more than 20 years and currently serves as the Vice President, Regional Security Operations within Global Security & Investigations. He is responsible for delivering security services throughout the United States and oversees a diverse team of security professionals across 9 regional operating centers. In his current role, he partners closely with Fidelity's Enterprise Business Resiliency team and business unit continuity teams to support event response and recovery efforts across the firm. In prior roles at Fidelity, Greg has led their Executive Services team, Global Security Operations Center, and managed Security Operations at their Boston headquarters. Early in his career, Greg was a police officer in Massachusetts and remained a licensed Emergency Medical Technician (EMT). Greg has previously served on the Massachusetts CEAS Statewide Advisory Board and is a member of ASIS International.
John DiNuzzo
John DiNuzzo is global head of Crisis Management for the Metropolitan Life Insurance Company (MetLife), overseeing the preparedness and response activities of 68 local, country and regional teams across the company's worldwide footprint. In addition to the BNet Board of Directors,  John serves as Co-chair of the Financial Services Information Sharing and Analysis Center (FS-ISAC)'s Business Resiliency Committee, which provides direction and guidance to the organization's 7,000 corporate members on physical and cyber threats. Prior to joining MetLife in 2017, John held senior management positions at Synchrony Financial, Freddie Mac, Bank of America, and the New York State Emergency Management Office.
Matthew Deane
Matt Deane is Vice President within Global Corporate Services at Blackstone, providing support for physical security for Blackstone's facilities, employees and assets, business continuity, crisis management, duty of care, and executive protection for all offices globally. Before joining Blackstone, he held the position of Director of Security Systems and Business Continuity for the New York Yankees. He was part of the team that completed the move to the new Yankee Stadium in 2009 and co-led the effort for the New York Yankees security program to receive U.S. DHS SAFETY Act certification in 2012 (and renewal in 2017). Before joining the Yankees, he held the position of Director of Homeland Security Standards at the American National Standards Institute (ANSI). He holds the CPP certification from ASIS International, CBCP certification from DRI International, PMP certification from the Project Management Institute Matt joined the BNET Board in 2014.
Administrative Officers
Joseph Aiello - Vice-President, Operations
Joe serves as Vice-President of Operations of the Business Network of Emergency Resources. He previously served as Director of Program Development and has been with BNET since from 2008.  He is a former City Manager for the City of Fulton, NY, and retired Police Lieutenant for the City Police Department.  He has gained extensive private sector business experience as a small business entrepreneur along with 25 years of law enforcement, government, and emergency management planning experience.  Throughout his career Joe has specialized in identifying opportunities for partnerships within and between governments, various agencies, and private businesses with a focus on addressing the whole community's needs.